KERTO STUDIO
NOTICE BOARD
THE FIRST LIMITED EDITION HERITAGE PHOTO SESSIONS
21-29 FEBRUARY 2020
I have received so many comments on how much people love my old masters style gundog images, so I've decided to make this experience available for everyone!
As these are Limited Edition sessions, the props ie. available items on the day may vary from what you see in the images here. One thing is for sure – there will always be hay involved, as that's the essence of my Heritage Photo Sessions. There will also be a variety of vintage and antique items. On the day you will have the opportunity to choose what you'd like to include in your images. Please note that dead birds are not included by default but can be brought in by you if you'd like to add them.
---
ON-LOCATION HORSE MODEL CALL
I am looking to add more horses to my portfolio.  I wanted to concentrate on just photographing dogs for the first year after opening my studio and now the time has come to extend this to horses as well.
So I am looking to photograph a variety of horses – feel free to add more info in the short form below. I also welcome collaborations and suggestion for livery photo sessions with multiple horses. Get in touch if you have anything in particular in mind! 🙂
This model call is for on-location photography at your stables (or wherever you are located) so there is no travel involved at your part.
Great imagery takes time and to produce the best photographs of your horse(s), I would require up to 2 hours per horse.
You will need to provide your own handlers please.
All colours and sizes welcome but long mane and forelock are a must.
All horses are required to stand still with minimal restraint
* * *
IN RETURN FOR YOUR PARTICIPATION
Complementary photo session
One 12″x16″ mounted fine art print
Corresponding social media size digital file
-10% off the whole Kerto Studio premium products range

---
WATCH ME GROW
Finally I have been able to launch the all new "Watch me grow" puppy photography sessions!
We started photographing Maisie (the beautiful Cockapoo puppy in the image below) in July 2018. A whole year has passed and we have some wonderful images for her mum to remember her by for many years to come!
If you'd like to commission me to get some beautiful images of your puppy as well, please get in touch!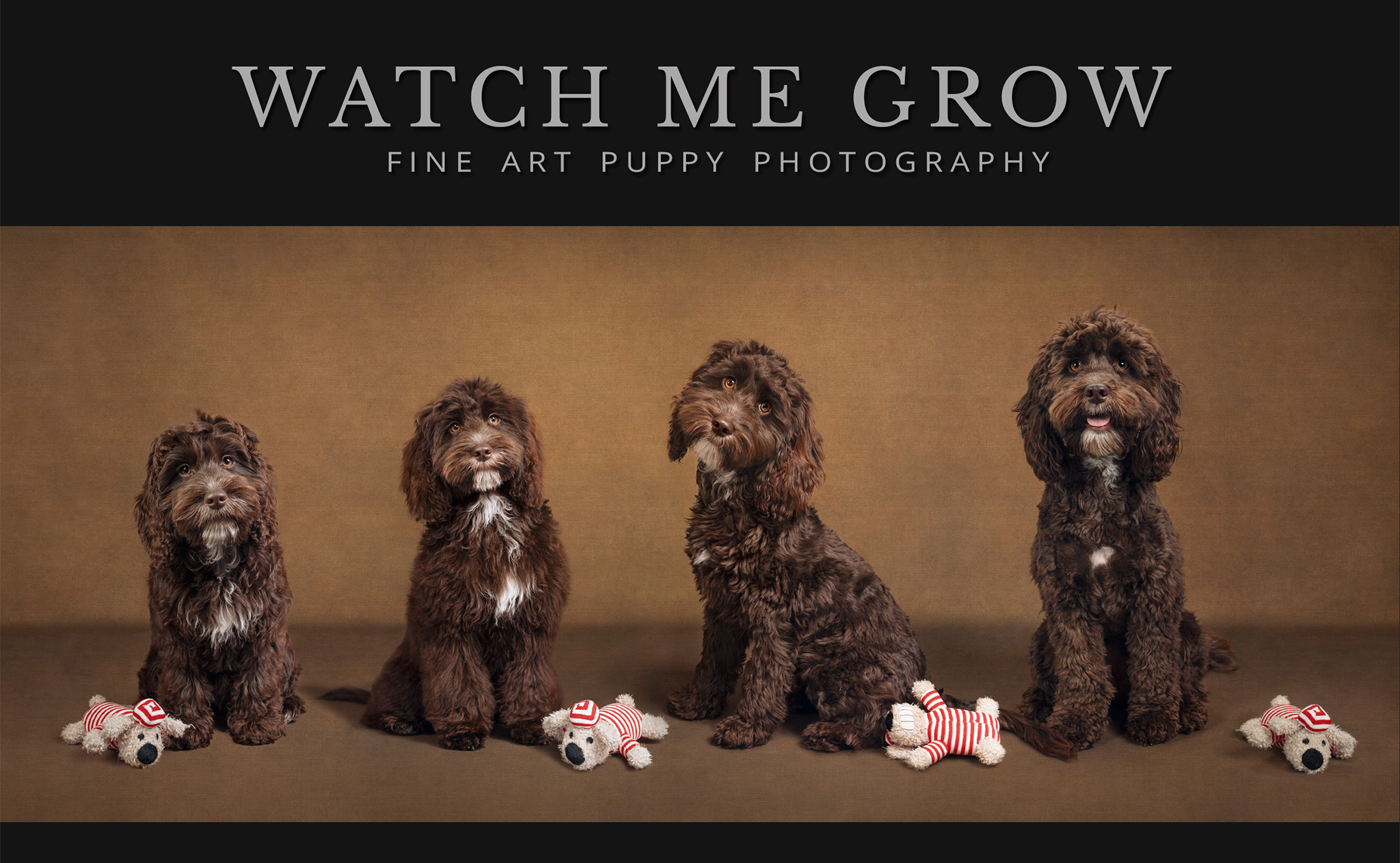 ---
BEHIND THE SCENES PICTURES
You know, I don't really make new year resolutions BUT…This year I decided I will try and make more appearance ie. getting out of behind the camera and in front of it!! So would you like to help me achieve this? 
If so, this is how it works: if you are planning to bring your dog in the studio or thinking of having an on location session, feel free to snap away what's happening behind the scenes!! It can be quite funny…the funnier and crazier the better! Please send these to me via email to business@kerto.studio.
But why? What's in it for you? And here is why you should – there is something extra special in store for the author of the best behind the scenes shot which will be revealed at the end of the year 2020! Long time to wait I know but trust me it will be worth worth the wait!
 so don't forget to keep snapping during your dog's photo session! But remember – to qualify, the images must include me!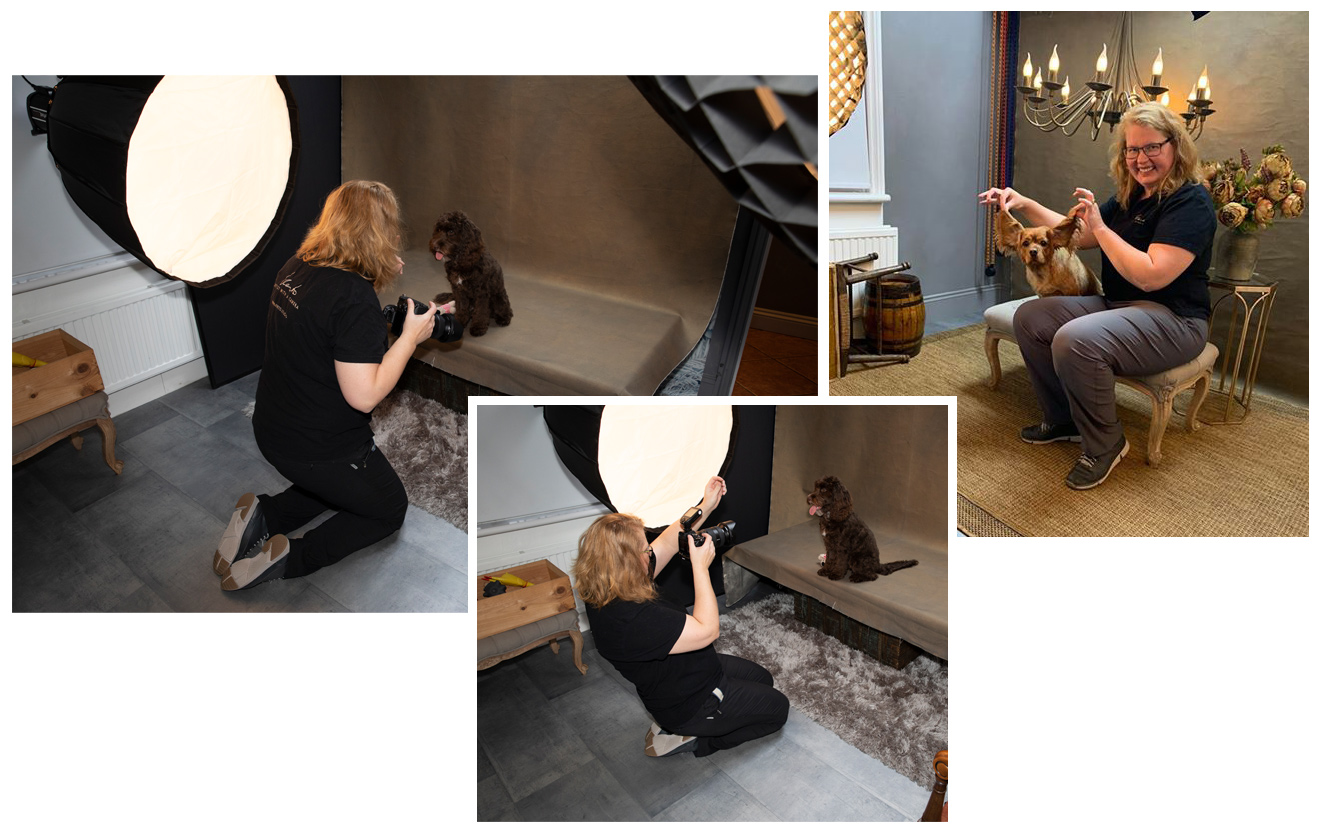 ---