KERTO STUDIO
MONTHLY THEMES
🔜‼️Guys I've got something interesting brewing… Ever since I've opened the studio, I have had this idea (call it a vision if you like!) to create limited themes each month. I am so excited about it, I simply had to post the first two themed backdrops which will be available as backdrops very shortly! Not only that, I will be making a different LIMITED theme available each month! This means, each and every one of these set-ups will be available only for ONE MONTH as a monthly 'special' if you like and will be available in addition to my usual available backdrops and props etc.
You know how some things just sit at the back burner, waiting for the right time….well I feel IT'S TIME we make this happen!
So, I would love to hear what you think of this idea and if you have something you'd like to recommend for a monthly special? Thank you!! 
🙂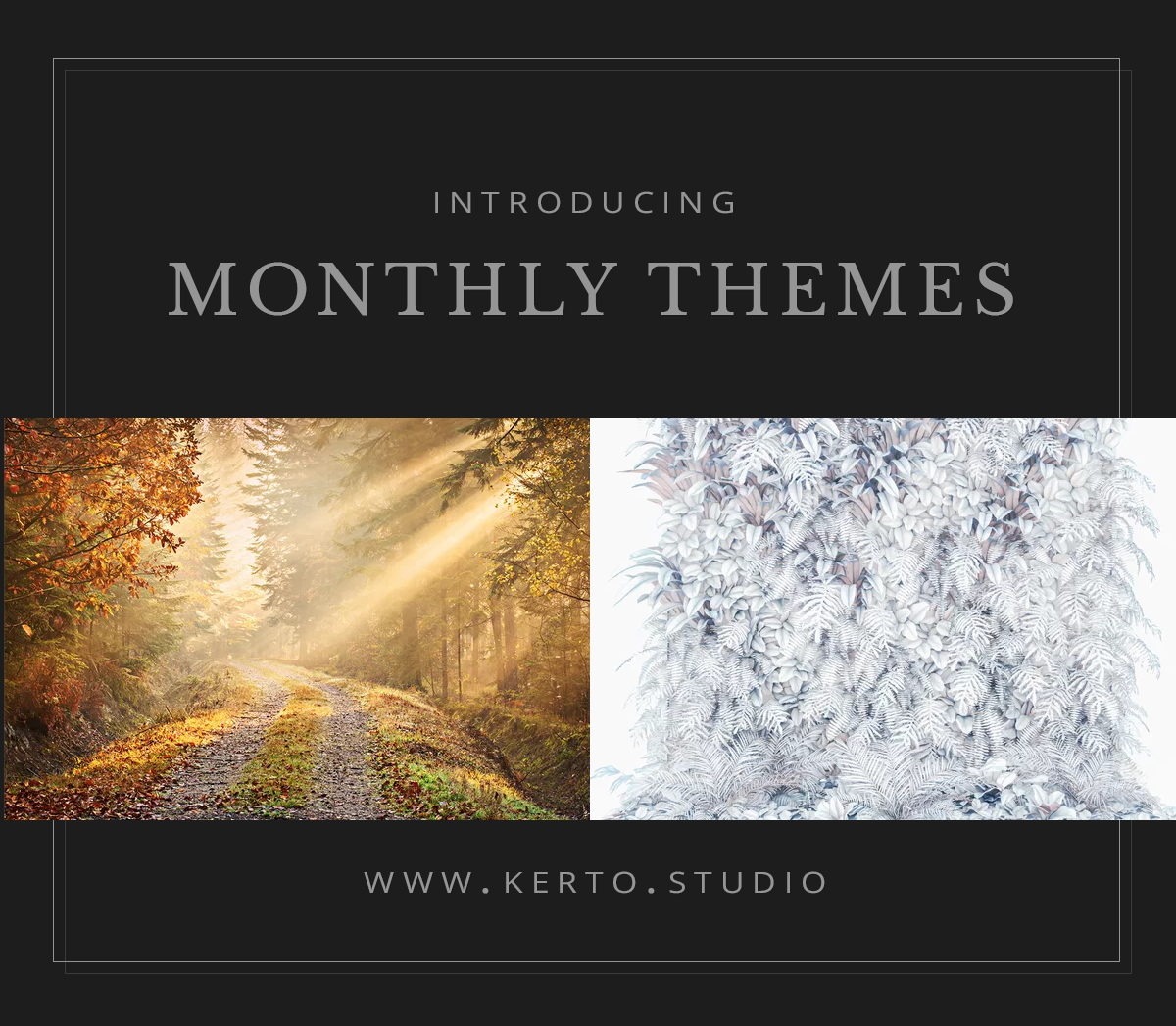 ---
*** MY CHRISTMAS GIFT TO YOU ***
A picture speaks a thousand words as they say, especially when its of the ones you love. Have you been thinking of getting some beautiful images of your fur-babies? Well, now is the time as this Christmas, I give away a limited number of FREE studio photo sessions, each worth £50.
Normal price: Studio session + 8″x12″ fine art print £145 – this Christmas just £95.
I want to give you the gift of memories: fine art pet photography – the perfect gift for pet lovers!
Book early (preferably now) to avoid disappointment.
**************************************************
!!! Offer ends 19 November 2018, 23:59 !!!
**************************************************
For more info and bookings please get in touch:
– call me: 07772343339
– email me: business@kerto.studio
? What's included with no obligation studio session?
– Pre session consultation
– Studio photography in Kerto Studio for 1 pet (each additional pet is £35)
– Viewing and ordering appointment at Kerto Studio
NB! There is no obligation to purchase anything. If you don't adore the images, you pay nothing at all. PS. This has never happened yet but I am adding this for the peace of mind – Happy Christmas! 
🙂
PPS. Don't forget the gift vouchers – these can be any amount and will go towards services by Kerto Studio, such like a studio session or towards print purchases. You can get it here: https://kerto.studio/gift-vouchers/