KERTO STUDIO
HERITAGE PHOTO SESSIONS
THE NEXT LIMITED EDITION HERITAGE PHOTO SESSIONS
24 Oct. -1 Nov. 2020
I have received so many comments on how much people love my old masters style gundog images, so I've decided to make this experience available for everyone!
As these are Limited Edition sessions, the props ie. available items on the day may vary from what you see in the images here. One thing is for sure – there will always be hay involved, as that's the essence of my Heritage Photo Sessions. There will also be a variety of vintage and antique items. On the day you will have the opportunity to choose what you'd like to include in your images. Please note that dead birds are not included by default but can be brought in by you if you'd like to add them.
What is included with your Heritage Experience
You will have a comfortable 2 hours at Kerto Studio, to make sure we capture your dog(s) at their best and allow you to get a nice variety of images you'll be really happy with.
Pre photo session consultation at Kerto Studio (in case you'd like this)

Up to 2 hr studio photography session

Up to 2 pets (each additional pet £35)

Viewing and ordering appointment at Kerto Studio
COST-the same as normal studio sessions: £50
MORE INFO
I will never force a pet to do something he/she is not comfortable with.
You will visit the studio on 2-3 occasions; firstly to have your pooch photographed, then a 7-14 days later for the viewing and ordering appointment. And finally to pick up your artworks (depending on what you have ordered, these may be available to post to you)
Around 20+ individually edited fine-art photographs of your pet(s) available to select from.
The Heritage Photo Session fee does not include any digital or physical products unless otherwise stated.
Printed portraits are priced from £65. All Debit and Credit cards accepted; payment plans available; Paypal and bank transfer also accepted.
Want to create a real WOW factor and a true talking point? Huge – 40″ and even 60″ artworks available!
Does my dog need to be groomed before the session?
admin
The short answer is, it's completely up to you. A bit longer answer is, depends on the breed! Some breeds can look better when groomed, but if you prefer them as they are, your pet is still the same your dear pet whether it's groomed or not! 🙂 From my point of view - I prefer that dogs eyes are visible, the ayes are after all windows to their soul and I feel images will miss that special connections without the visible eyes. Something else to remember: if you normally get your dog placed in a 'pet' clip by your groomers then I would advise this to be done around 3 to 4 weeks prior to the shoot - this will give you enough time so the clip marks will have grown out. In case, your dog is a show dog and the breed trait requires to have hair over the face, then I am happy will work with that.
---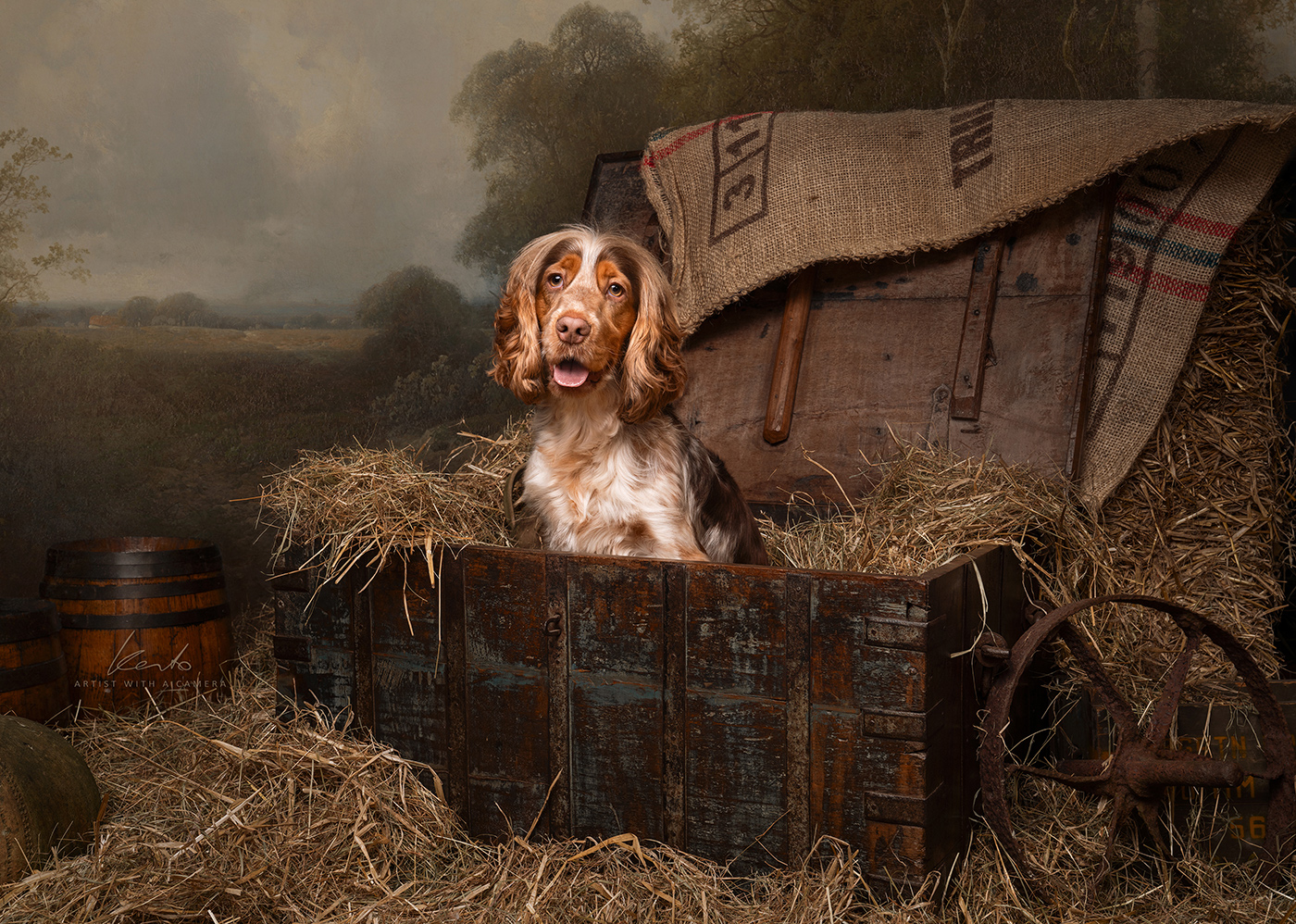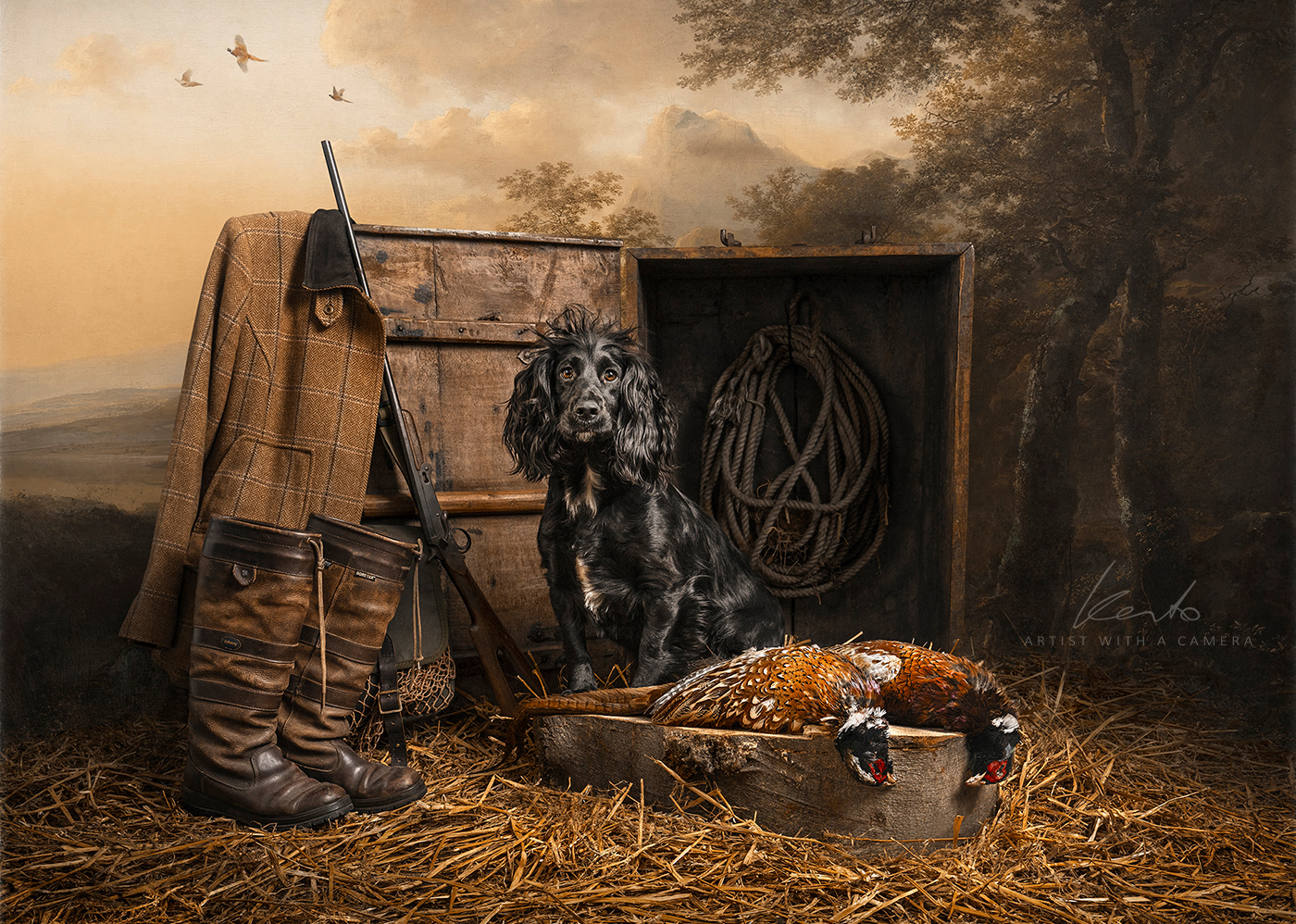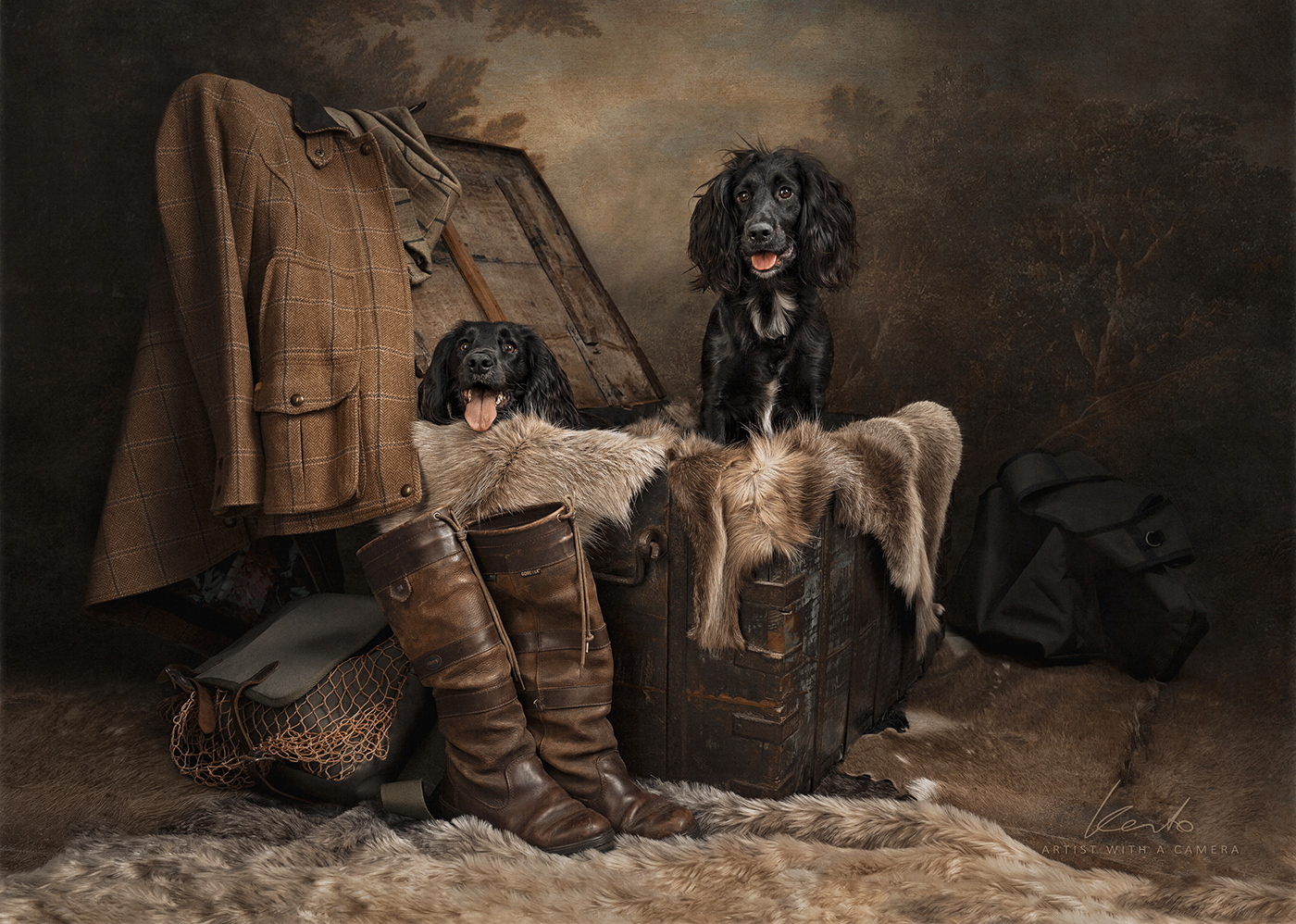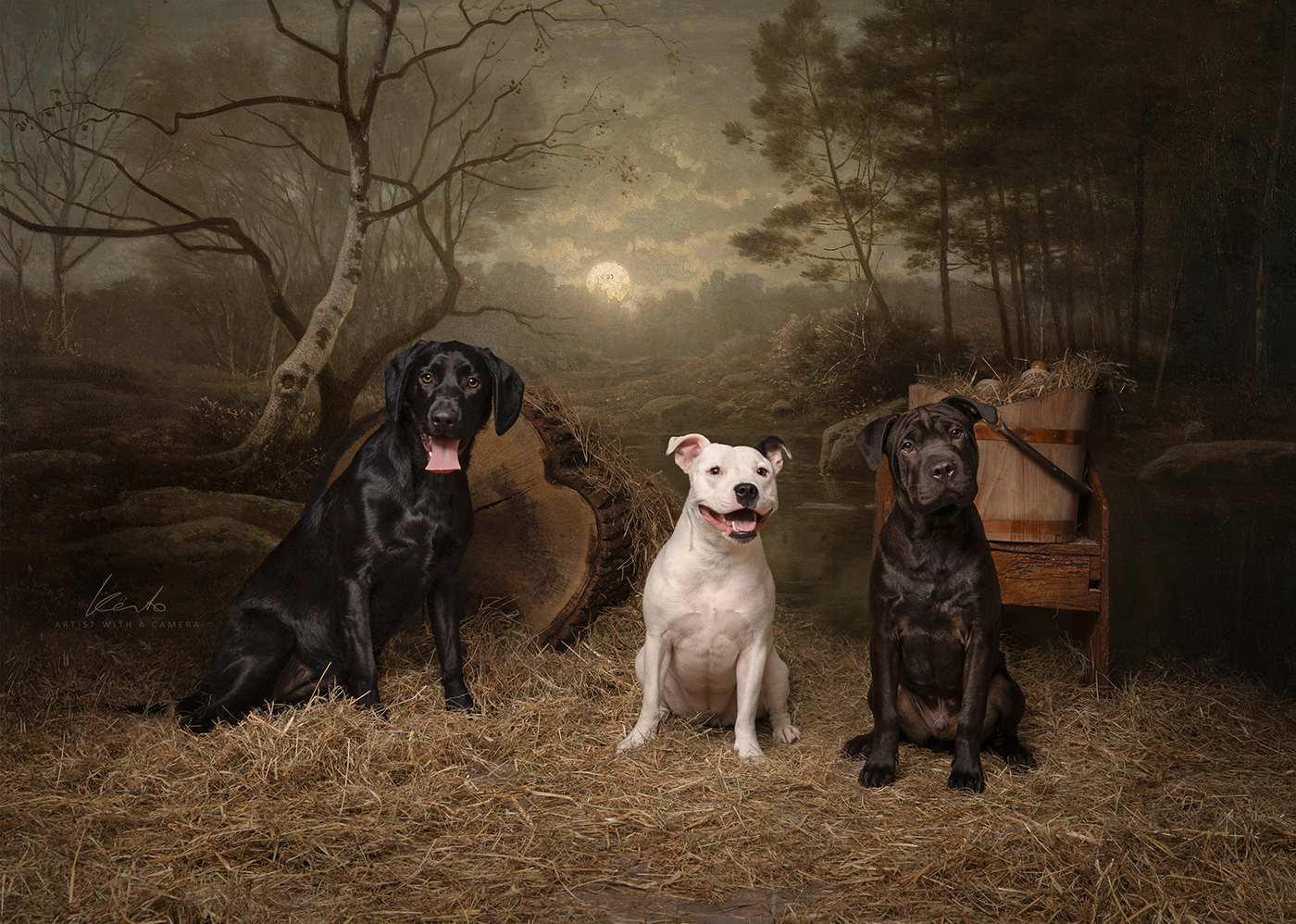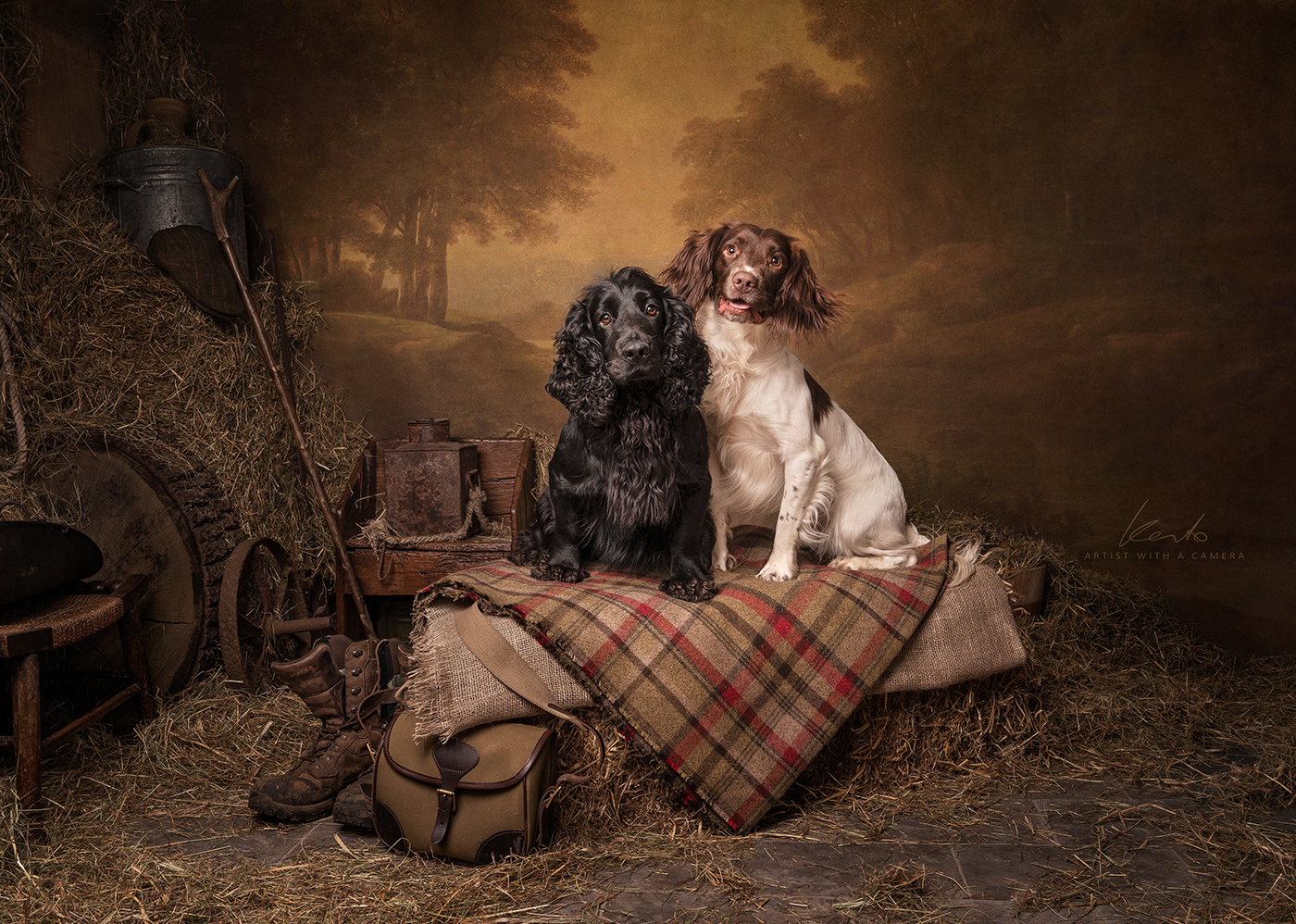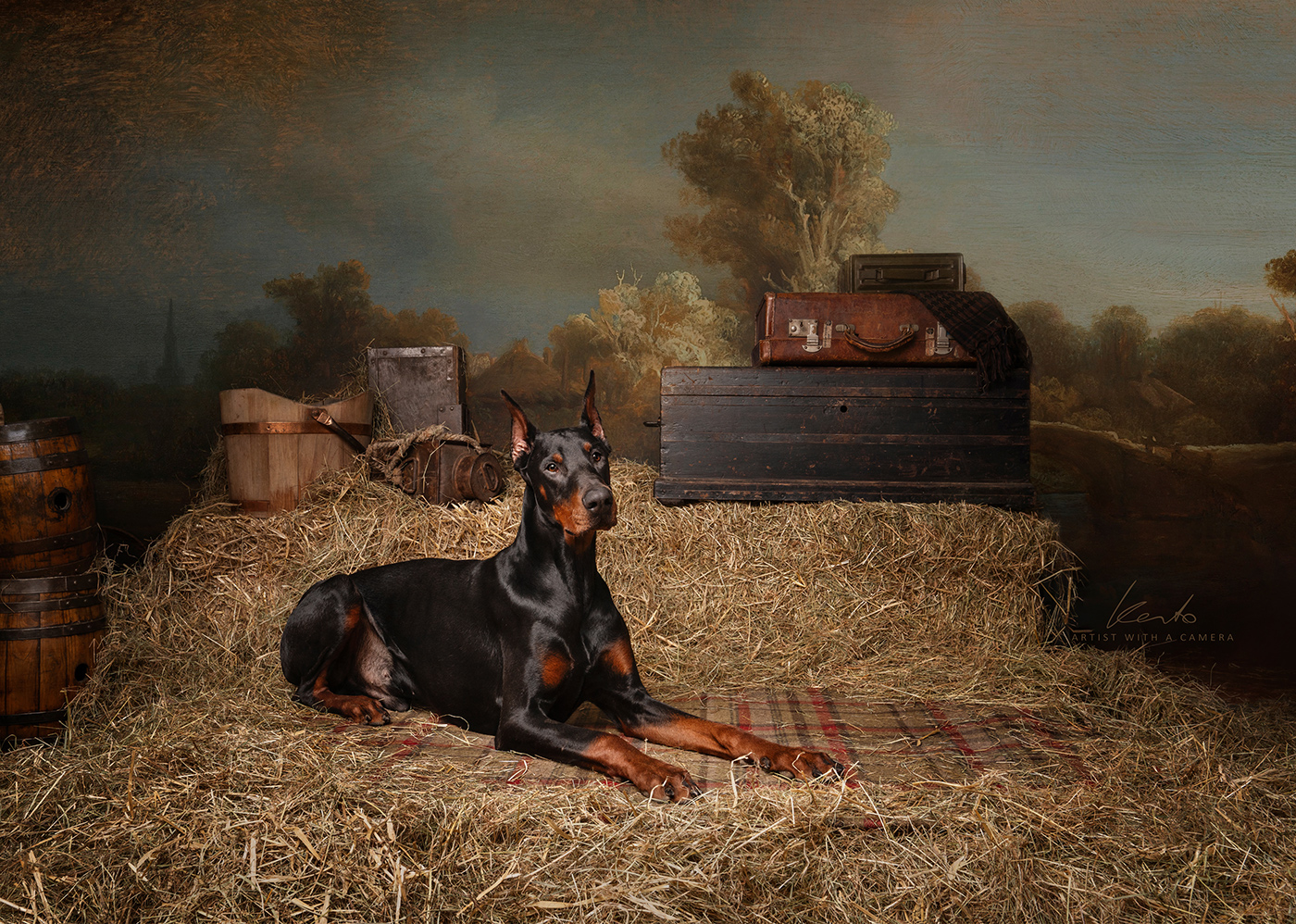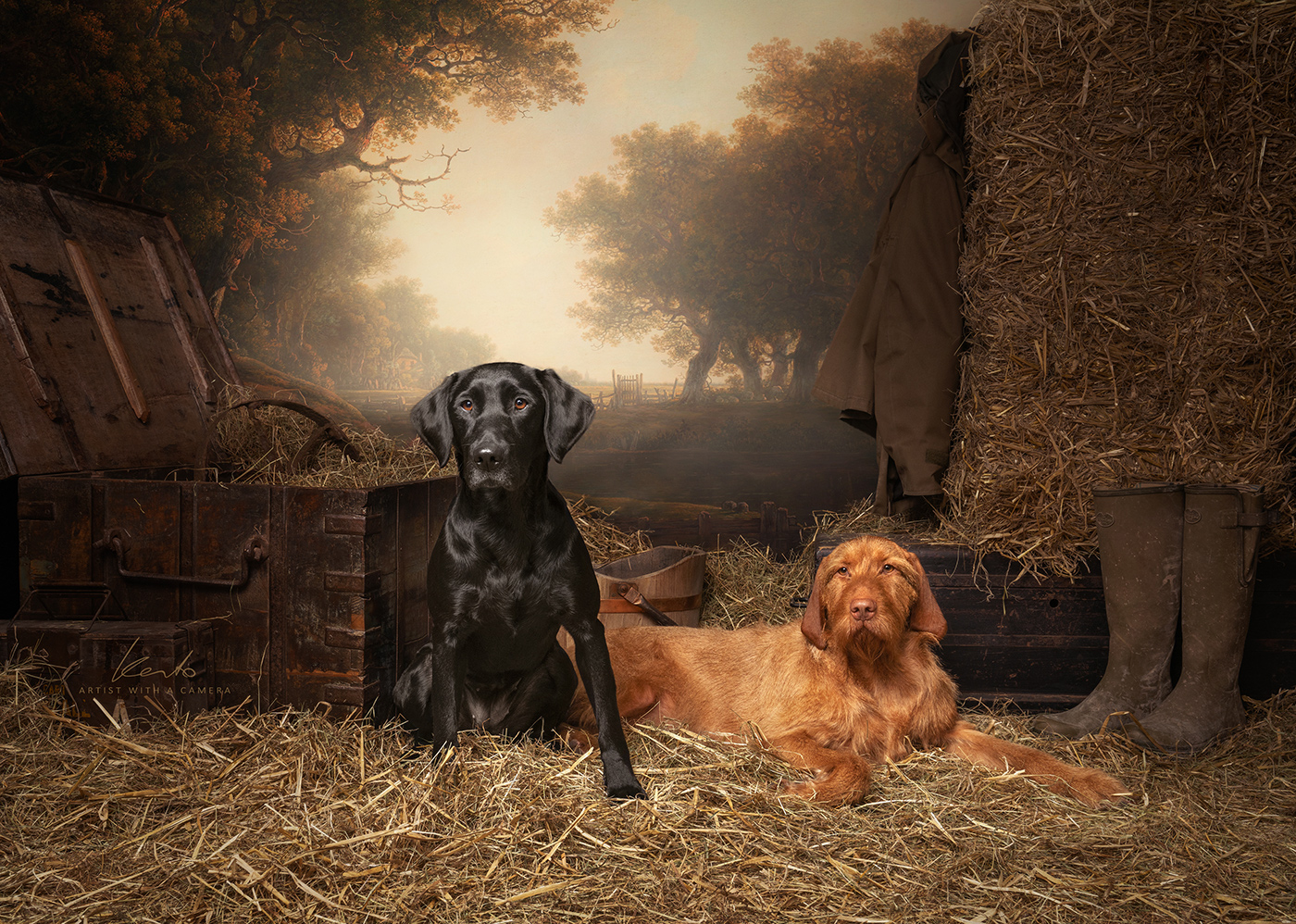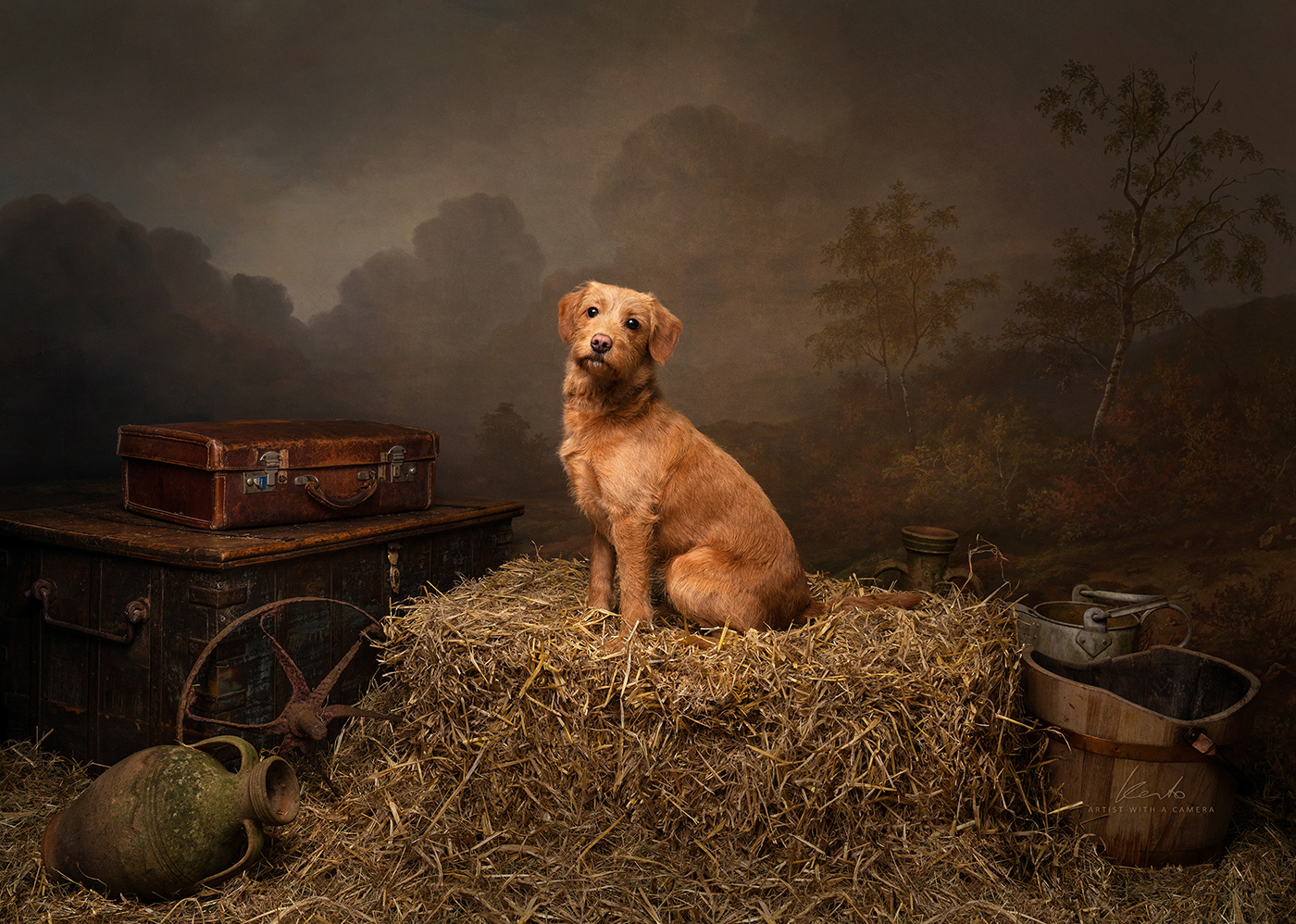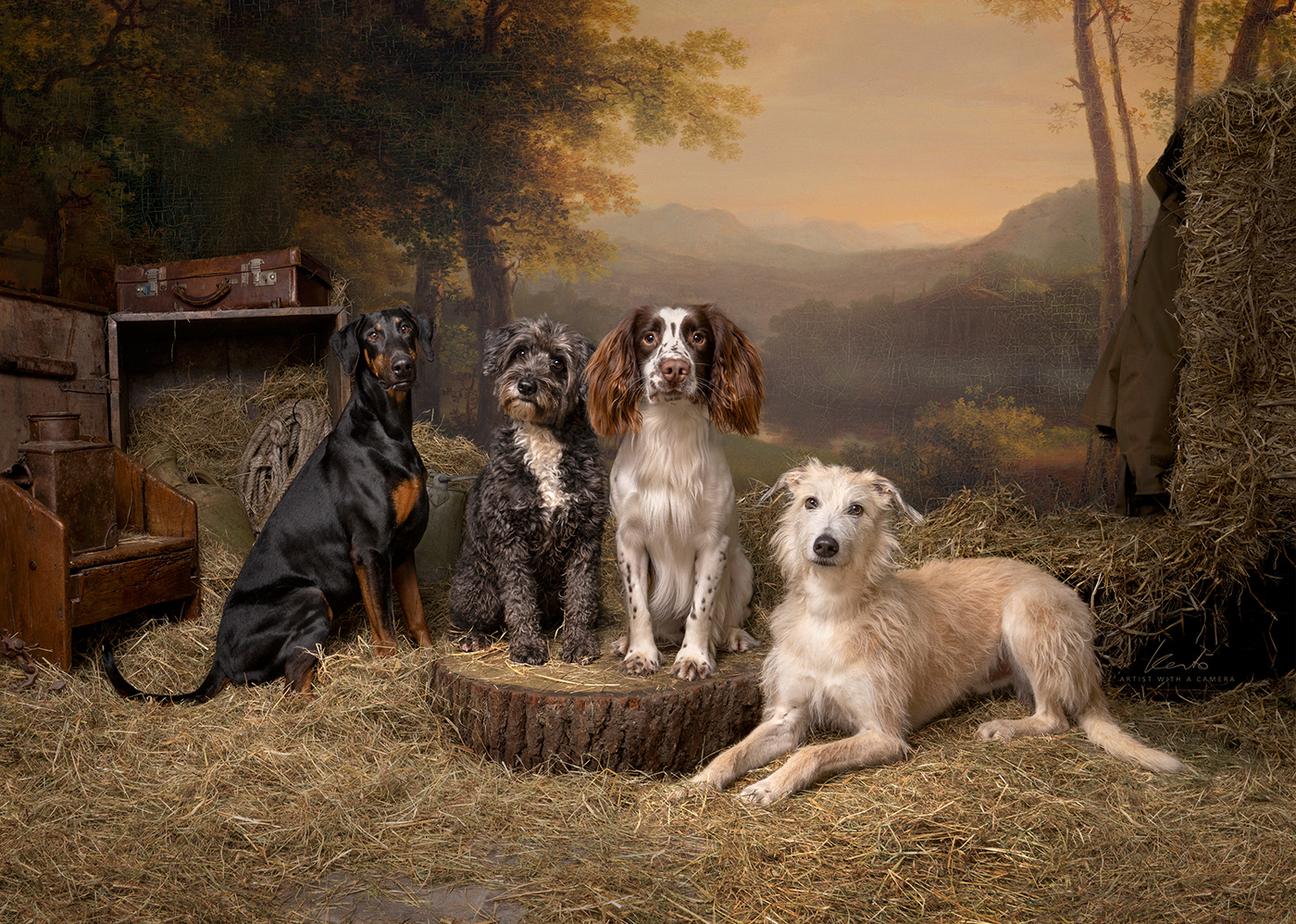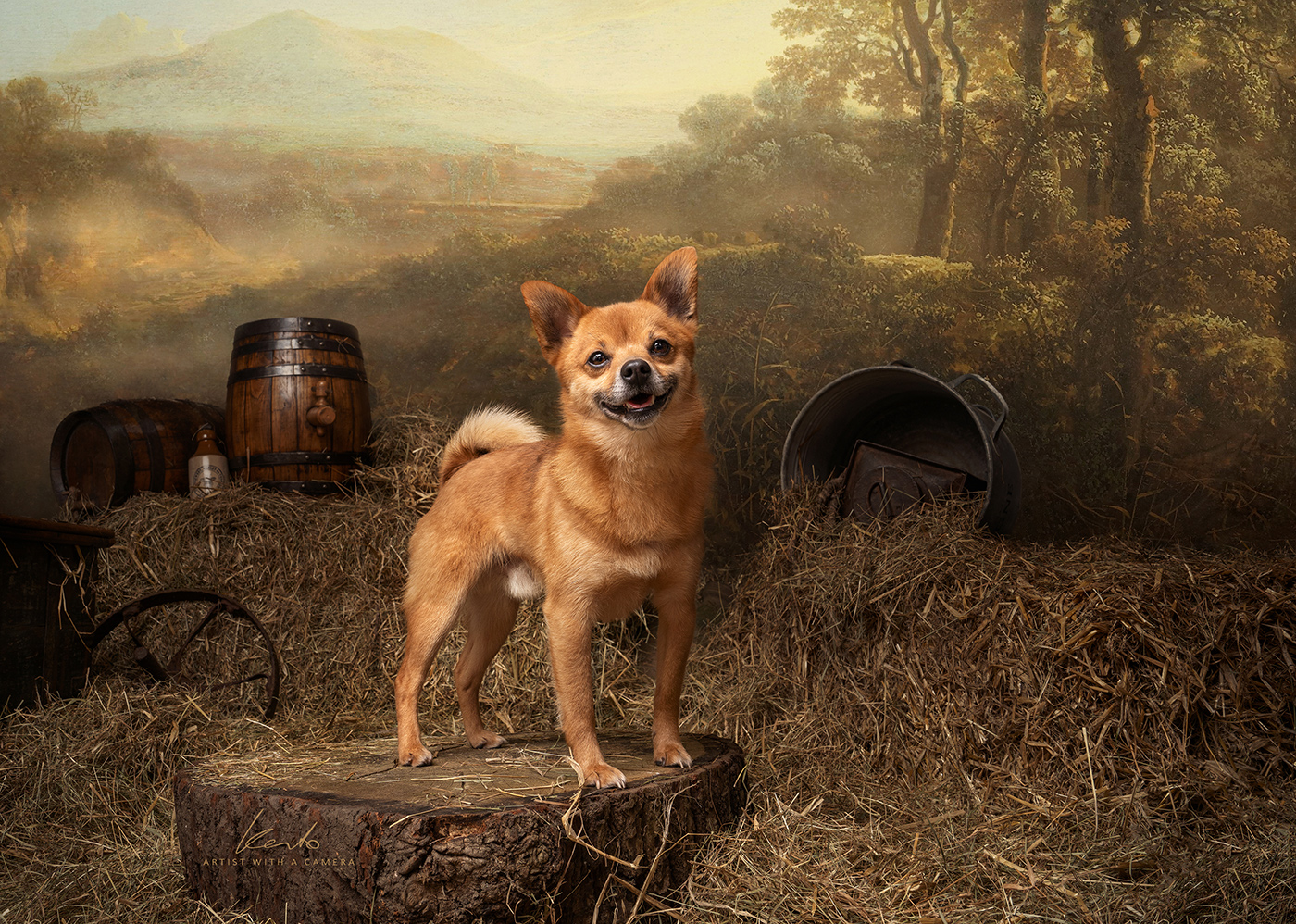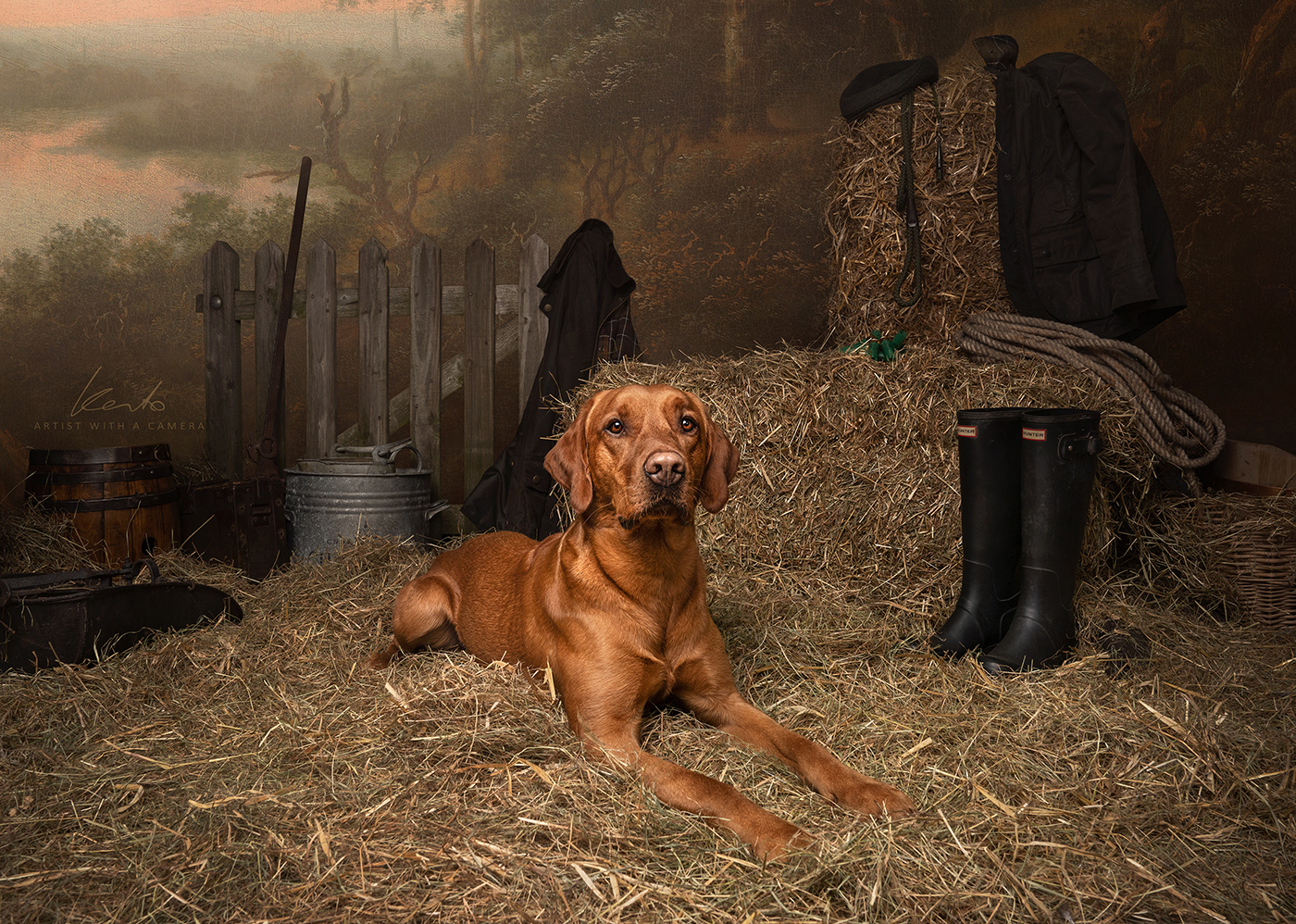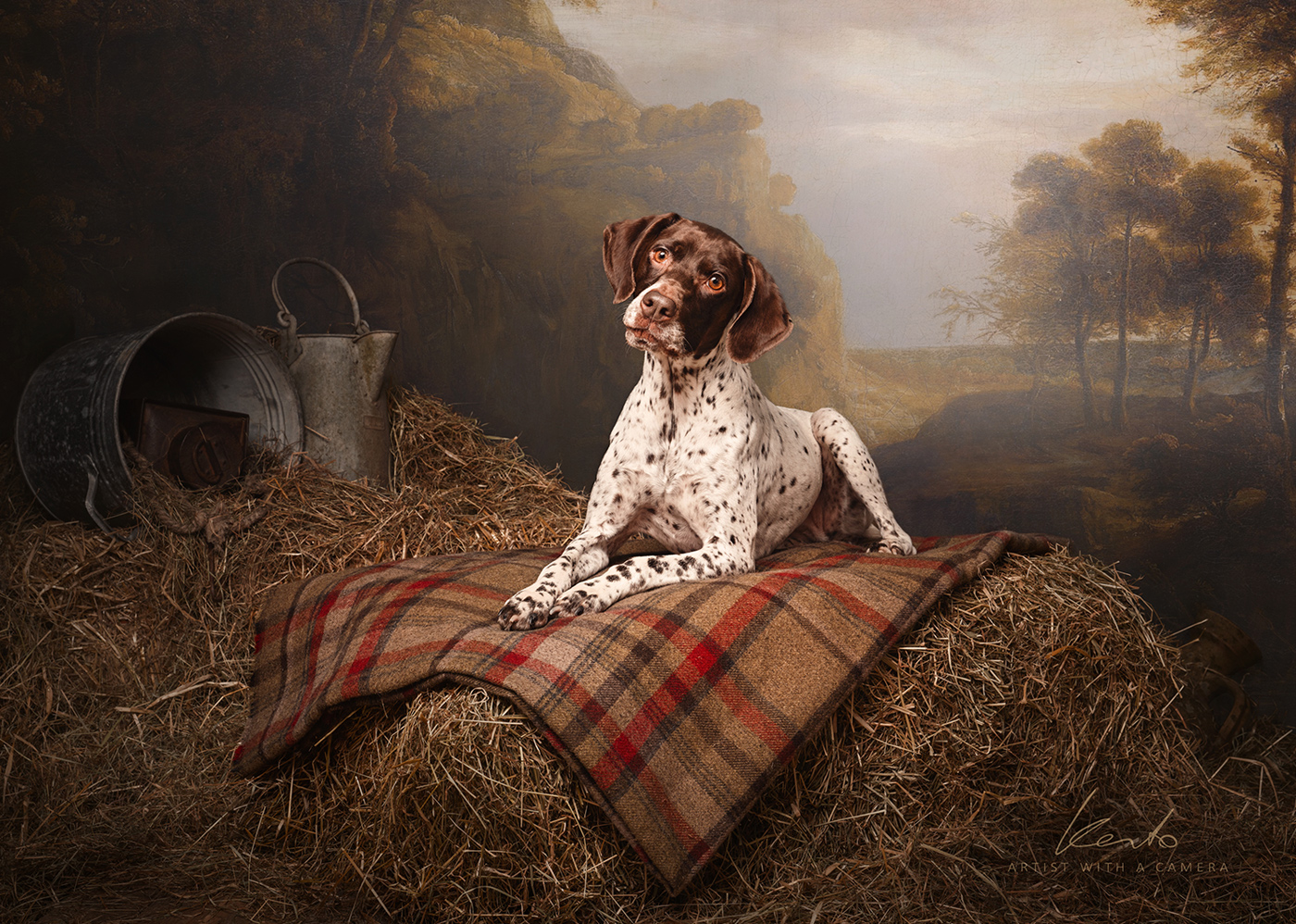 Optional Extras
After your Heritage photo session, you will have a chance to commission me to turn your favourite image(s) into real artworks.
By applying my Signature Style old masters style edit, your images will look completely unique like old masters paintings. Every image will receive different edit, therefore there are no shortcuts to creating this type of artworks. I have been known to spend 30+ hours on one such image!!!
Your original images will be captured with 60MP camera – this offers incredibly detailed images, which can be printed just about to any size at mind-blowing resolution!
I will choose the background image(s) to best match your images, unless you have a favourite Signature Collection edit, in which case I am of course happy to create similar with your dogs.
COST: £100 per image
The images shown here are all from Heritage sessions and have my the Signature Collection old masters style edit applied.
---
FUTURE HERITAGE SESSIONS
Missed Heritage photo sessions this time around? No worries, you can sign up to receive more info on when the next one is due. Simply fill in the form and you will receive a notification in your inbox as soon as these are announced 🙂