Hi, I'm Kerto - Artist with a camera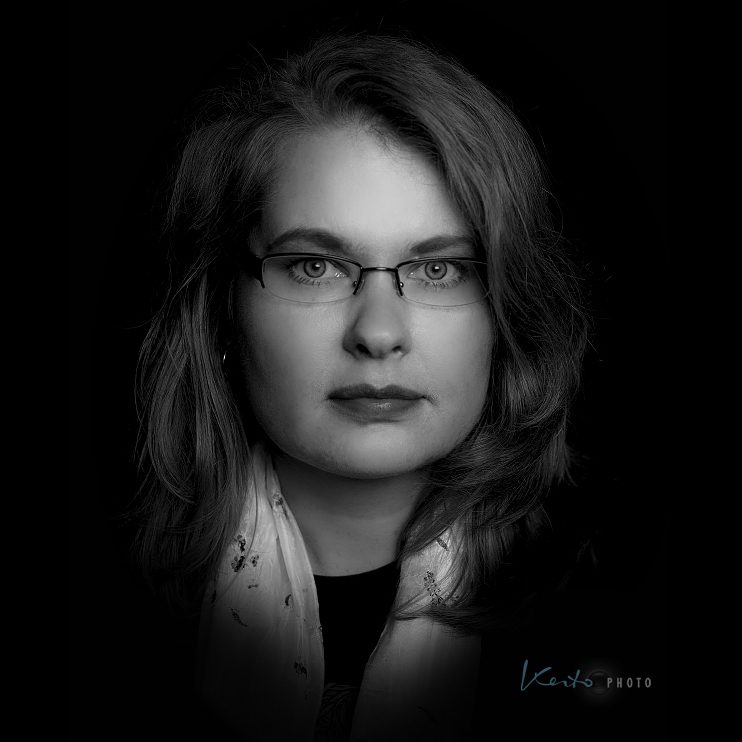 I specialize in fine art contemporary portraits, these include beauty, glamour, pet, personal branding, families and generations portraits. I have just recently opened my very own boutique portrait studio in Winnersh, Wokingham. This has meant I can now offer my clients both on-location and studio photography! I am really grateful for this opportunity as I am able to do what I love most – capture my subject's inner beauty and personality! We have a lot of fun during the photography sessions…we tend to open our hearts and share ideas, most of the times we end up laughing a lot! It is my passion and happy place to bring the best out of my subjects and make them look and feel beautiful in my images.
I would describe my style as romantic and classical at the same time. I love to  document people in photographs with the future in mind. When we see a 150 year old photograph, what do we see? I aim create images you can be proud of, after all these will be seen by your great-great grand kids one day… 🙂
But why an "Artist with a camera" and not simply a "photographer"? Once an artist – always an artist – I have over 30 years of art and design experience including drawing, painting, graphic & web design.
---
Selection of oil paintings created between 2003-2015
HISTORY
I made an early start with photography… quite frankly, I didn't know what I wanted to do as I had so many interests! I still do – life and people excite me, so it's difficult to choose one 'favourite' from them all!
Most of all, I love creating something exceptional and beautiful -I strive to be the best I can and I try never to compare myself with anybody else but the younger, perhaps less experienced me.
As a 13 year old, I started developing my own films & photos at a young photographers club ran by a professional photographer Mati Pakler. I was so inspired by the process and results that I decided to set up my own dark room about a month later so I could have my very own 'mystery lab' where all the "weird and wonderful" images appeared… It was fun and I really miss those times!
Over the years I've had an opportunity to photograph all aspects of life. I believe this has given me a wide variety of skills to tackle even the most challenging photographic assignments.
Until now I have used several digital cameras, it's mainly been Canon since 1997 but I've now taken the leap and my current kit includes Sony a9 and Sony a7R III with E-mount G series lenses… and of course various studio lights, soft boxes, reflectors, backdrops etc.
Plus to help me with editing, A3 Wacom Intuos PRO graphics tablet.
---
---
MY MISSION
It makes my heart sing when I receive clients testimonials describing how wonderful their portrait photography session made them feel and how much they love their images! And this is exactly why I love what I do so much.
Building one's self-esteem and confidence begins at an early age – when we are introduced to our first social interactions in pre-school and kindergarten. Malicious words are very hurtful and can leave long-lasting scars. I've made it my mission to make sure Kerto Studio provide a safe and empathetic atmosphere where you are allowed to be your truest self! People of all ages are encouraged to celebrate their individuality – we are all unique and worthy of feeling beautiful.
I would love to hear from you – please get in touch so we can discuss about how you've always dreamed of being photographed! Portrait photography sessions are for everyone – individuals, mothers, daughters, grandmothers and couples, you are welcome to join in and enjoy a day of inducement and fun!
This is my "why". Thank you for putting your trust in me!
---
ON THE DAY – SETTING THE EXPECTATIONS…
So, what can you expect on the day of the photoshoot? Call me a relaxed individual and that's a good thing right? But make no mistake – I will have taken a considerable amount of time to prepare for the day beforehand. This will have included a thorough chat with you about your likes, dislikes, your 'must haves', poses, clothing, locations etc. etc. etc. because if it's important for you to hire a professional, then it's certainly even more important for me to come up with trumps!
One question, I hear most and I thought I'd answer it here and then (as we are on the subject of setting the expectations…) "Can you make me really beautiful and lose my crow's feet, double-chin, my freckles, birthmarks….?" The answer is yes I can! But I generally suggest a bit of make-up before the photoshoot as that tends to work most of the time. Voila – problem solved! 🙂