KERTO STUDIO
GIFT VOUCHERS
THE BEST PRESENTS ARE PERSONAL
Kerto Studio Gift Vouchers make perfect presents for the pet lovers in your life who would appreciate some special memories featuring their furry friends in form of fine art photography.
Whether you're shopping for an upcoming anniversary, birthday, Father's Day, Mother's Day, a wedding, Christmas or any other special occasion, Kerto Studio Gift Voucher covers all these events. You will have a chance to fill in/customise the 'TO' and 'FROM' fields on the printed Voucher. Printed vouchers come in a beautiful golden envelope and will be posted out to you within 1-2 working days to the address displayed on your Paypal receipt.
---
GIFT VOUCHERS TO INCLUDE A PRODUCT
GIFT VOUCHERS FOR THE VALUE YOU CHOOSE
JUST £ AMOUNT SO THE VOUCHER RECEIVER HAS A CHOICE WHAT THEY WOULD LIKE TO PURCHASE
If you live near-by and would like to collect the voucher from Kerto Studio, you are very welcome to do so. I would ask you to let me know when you can pop in and collect the voucher(s) – you will be able to pay by cash or card and take the voucher home with you.
---
WHAT VALUE GIFT VOUCHER SHOULD YOU BUY?
To help you out here, generally people purchase gift vouchers to cover the cost of photo session + price of one artwork (or something towards the products).  It very much depends what kind of end products the receiver of the gift voucher is looking for. To cover the cost of studio session, you'd need to purchase a £50 voucher. To make that gift even more special and add something towards the products as well, I recommend adding another £100.
Should you decide to spoil your special person rotten, the £250 gift vouchers are gilded and come in a special rigid golden envelope (seen in an image above).
I understand you don't want to spoil the surprise so please don't hesitate to get in touch if you have any questions at all – simply send me a discreet text on 07772343339 and I will message or call you back with more info at a convenient time for you 🙂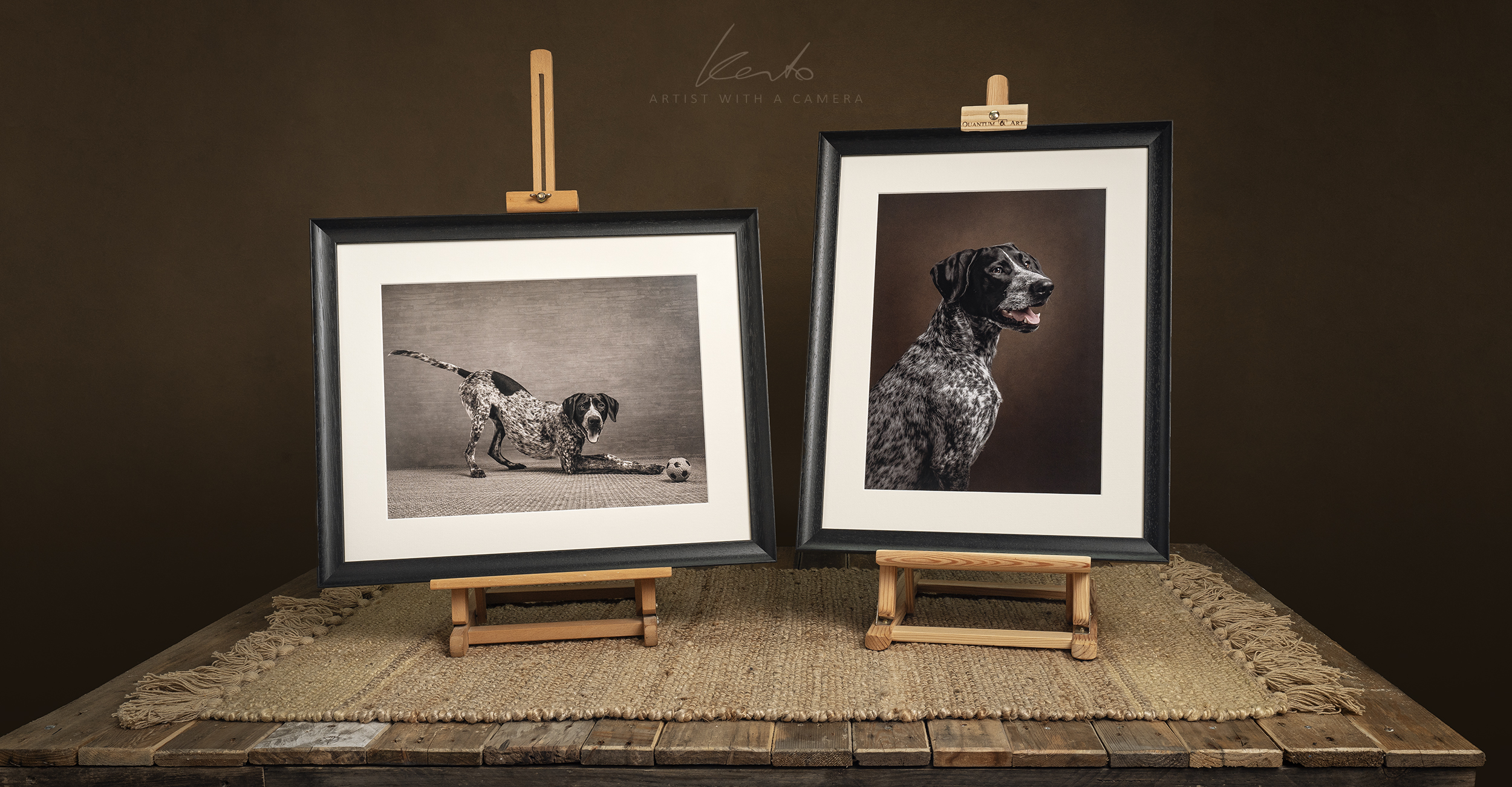 Above example: museum quality (ph-neutral) 16″x20″ framed fine art prints under anti-reflective glass. To find out what other products Kerto Studio offers and their rough pricing, please visit the Products page
---
BECAUSE SPECIAL FRIENDS DESERVE SPECIAL MEMORIES