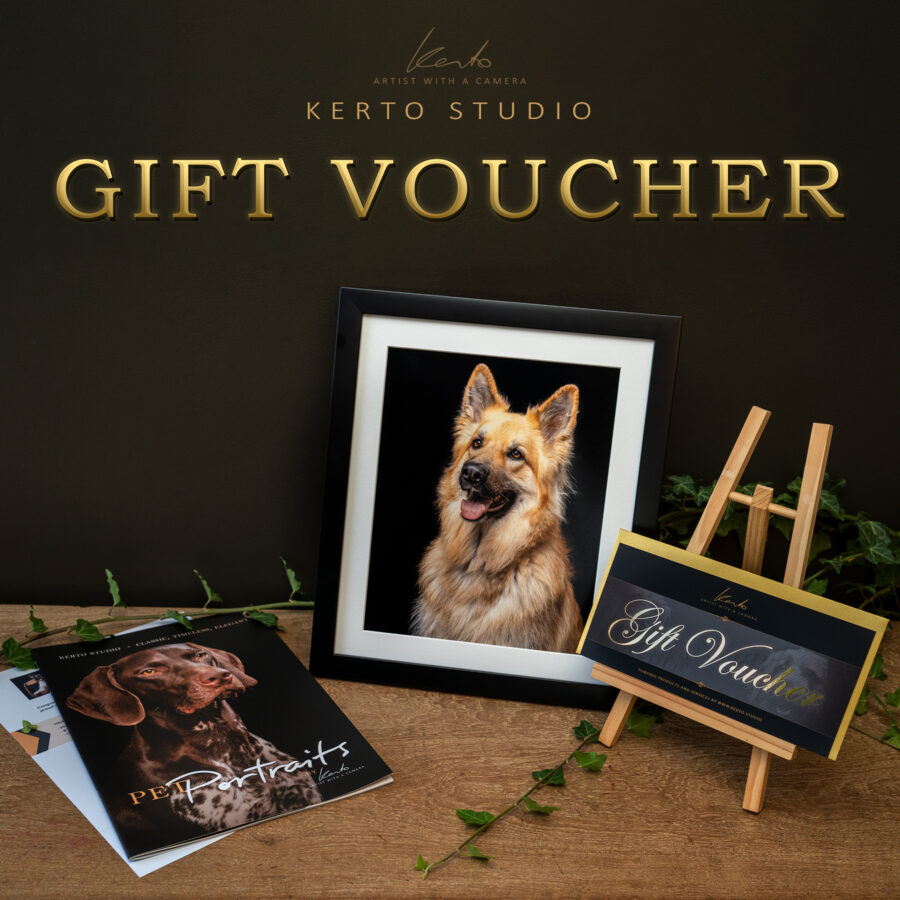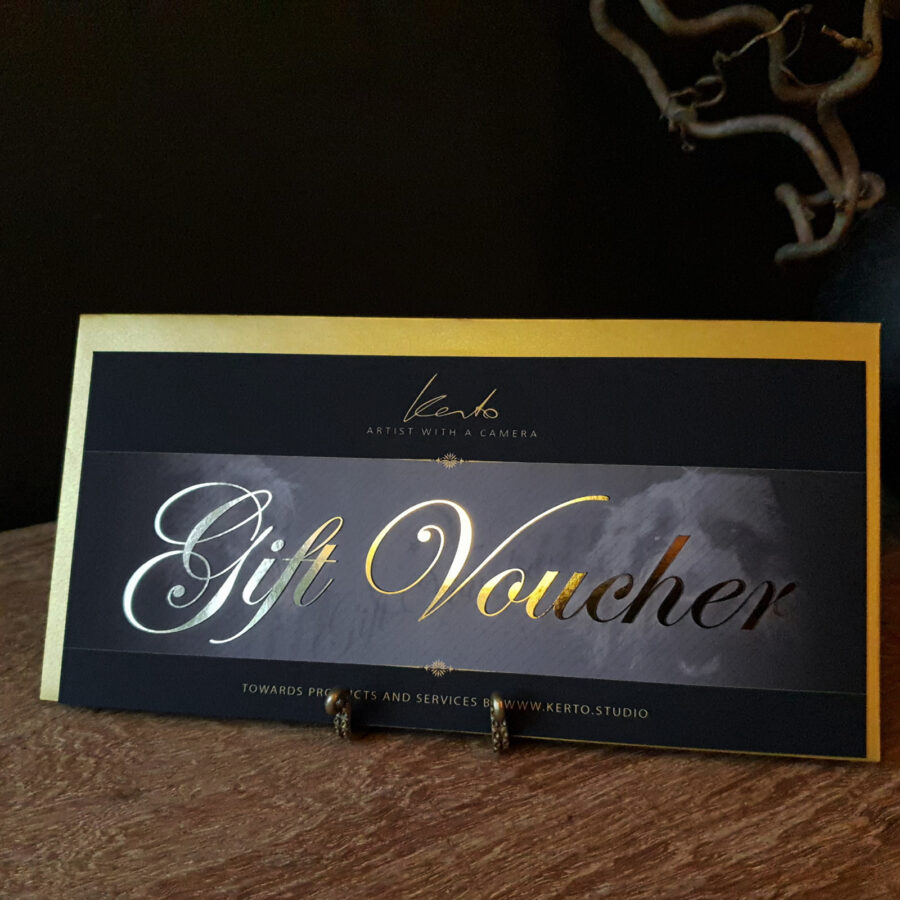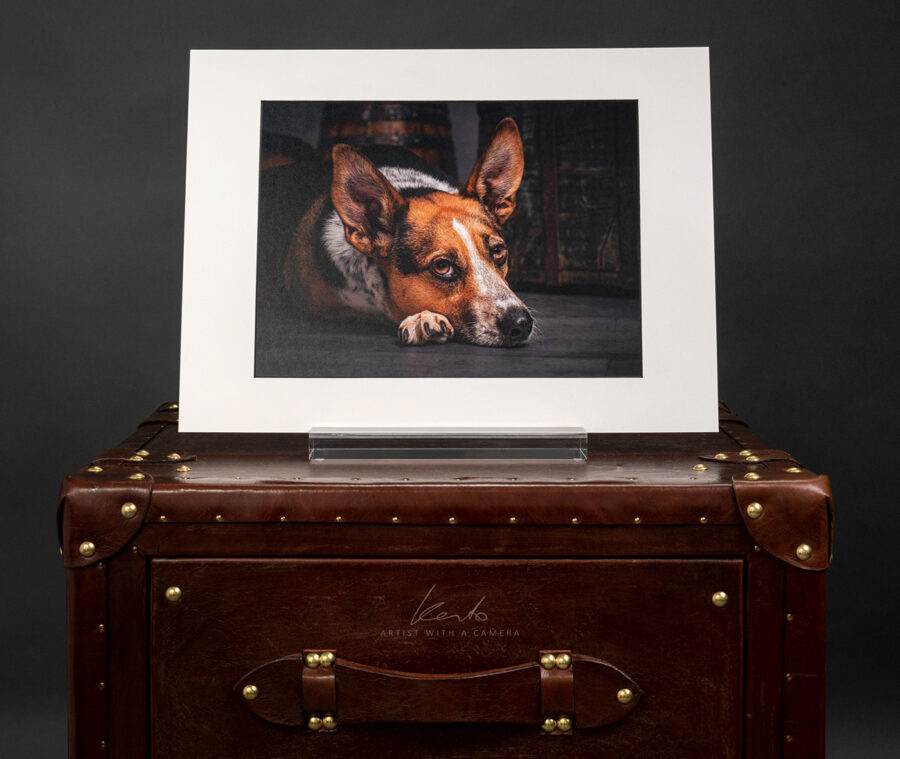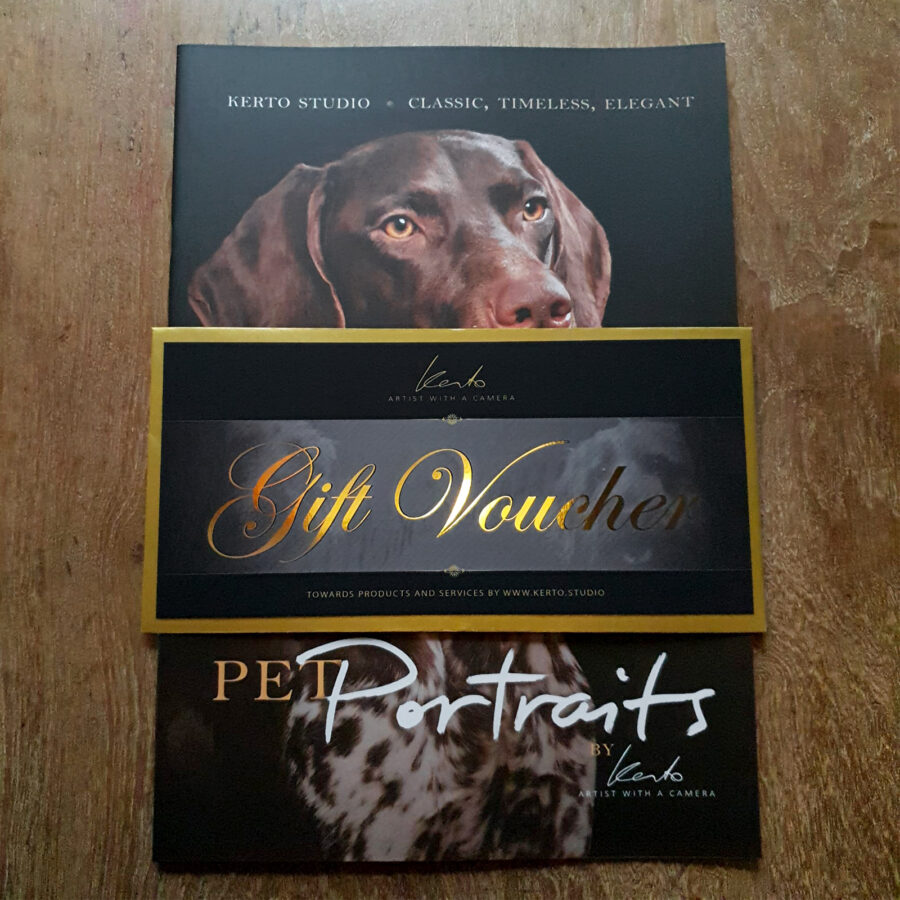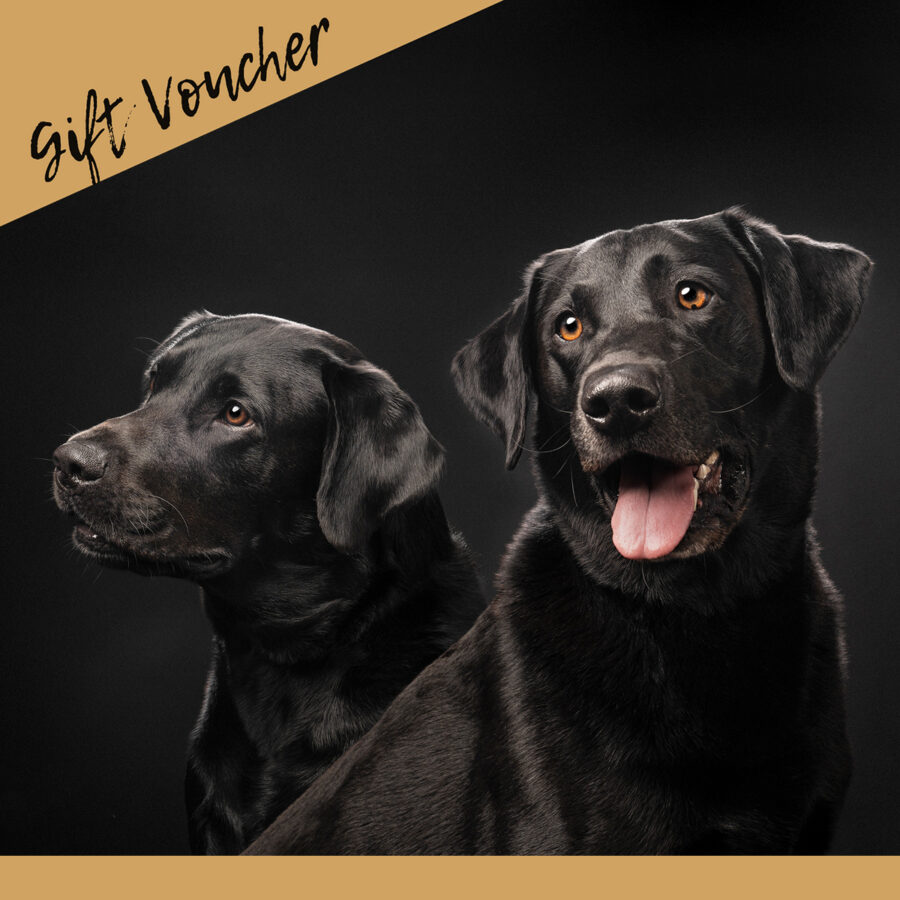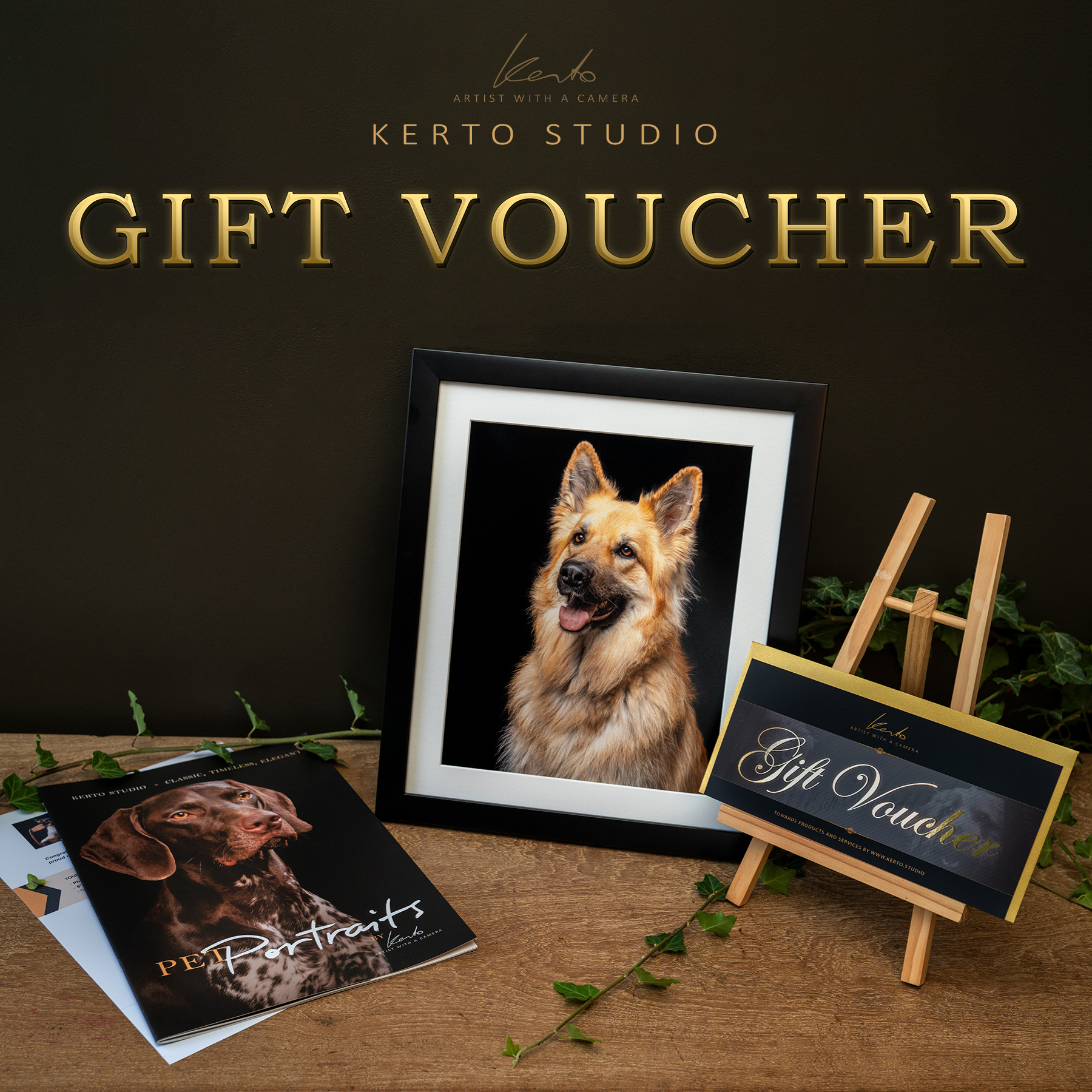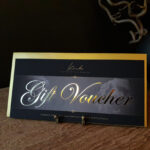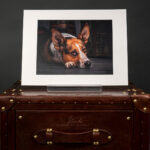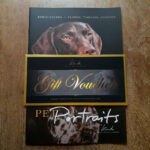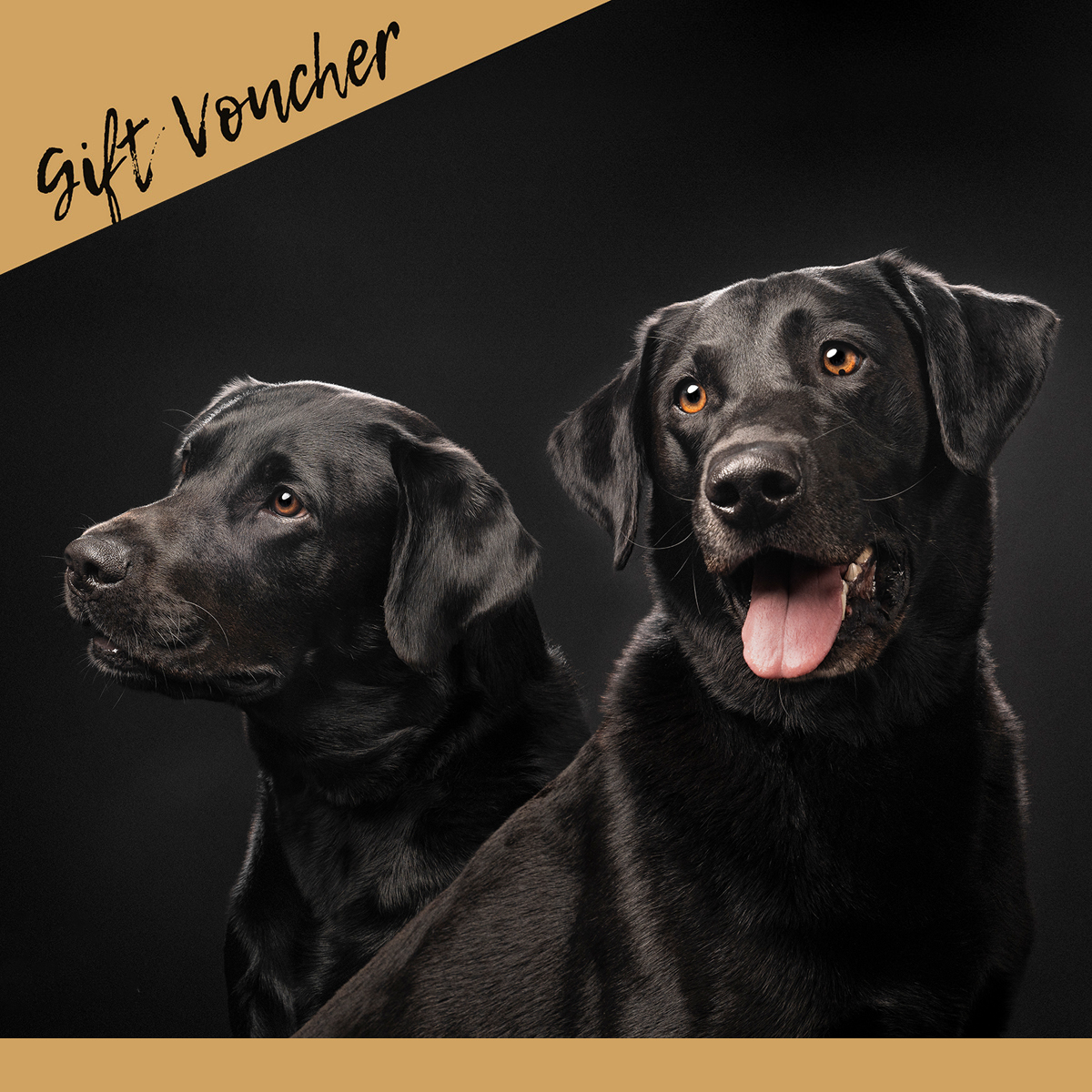 Kerto Studio Gift Voucher
£90.00 – £745.00
Included with your gift voucher:
Pre photo session consultation
Up to 2 hr studio or 1 hr on location photo session
Up to 3 pets (More pets? No worries, simply let me know at the time of booking)
Up to 2 'pet parents' (if you'd like to be included)
Cinematic viewing of your images (when convenient for you, immediately after photo session if preferred)
Beautiful gilded gift voucher in golden envelope
Kerto Studio brochure
Description
SHOULD YOU ADD MORE CREDIT?
T&C'S
WHAT HAPPENS NEXT?
Description
Kerto Studio Gift Vouchers make perfect presents for the pet lovers in your life who would appreciate some special memories created of their fur-babies in form of fine art photography.
Perfect if you are gifting this as they can then choose from either on-location or studio photo session. Studio sessions will take place at Kerto Studio in Winnersh, Wokingham. On-location sessions will take place at your chosen location, free travel within 15 miles from RG41 5EJ.
Whether you're shopping for an upcoming anniversary, birthday, wedding, Christmas or that extra special occasion, Kerto Studio Gift Voucher covers all these events.  The gift vouchers come in a beautiful golden envelope and are accompanied by Kerto Studio brochure. You will be able to fill in/customise the 'TO' and 'FROM' fields on the vouchers.
PS. If you live near-by and would like to collect the voucher from Kerto Studio, you are very welcome to do so. I would ask you to let me know when you can pop in and collect the voucher(s) – you will be able to pay by cash or card and take the voucher home with you.
In short, it's really about how special you'd like to make the gift voucher?
The basic gift voucher includes either 1 hour on-location session or 2 hours in the studio, plus any extras you choose from the drop-down menu (mounted print or extra credit). If you know that the gift voucher receiver would like an on-location session but it would take place well outside 15 mile radius of Wokingham, then you might like to add some credit…also if you think your loved one would also like a bit bigger picture or would like to add more images, then they can either 'top it up' from their own pocket or if you feel generous, you might like to add something extra towards their upgrade, just because you can 🙂
Also, if the gift voucher receiver would like to swap the mounted print with something else, they are welcome to do so! The value of the print will simply go towards their preferred product option.
In terms of product pricing (so you know how much extra credit to add), please feel free to browse the product range page here:  https://kerto.studio/products/ (you will find all the starting prices there as well). If you have any questions or special requests, please don't hesitate to get in touch: 07772343339
TERMS & CONDITIONS
Kerto Studio Gift Vouchers must be redeemed by the date displayed on your Voucher (valid for 12 months from the date of purchase).
On location session may be rescheduled at short notice due to poor weather conditions or other unseen circumstances.
Vouchers may be transferred to another individual with prior consent from Kerto Studio.
Vouchers are non-refundable.
This voucher has no cash value. It can only be exchanged for goods and services provided by Kerto Studio.
WHAT HAPPENS NEXT & HOW TO REDEEM YOUR VOUCHER
The vouchers will have all the info included on how to book etc. but if you do have any further questions or you would prefer to pick up your Voucher from Kerto Studio in Winnersh, please get in touch:
– Email: business@kerto.studio
– Phone: 0777 234 3339
COMING FROM FURTHER AWAY?
Great! Why not make a day or even weekend of it? I offer same-day or next-day viewings (whatever works best for you). How this usually works is, you come for a photo session in the morning (please spare up to 2 hours – the time we spend depends on how many subjects we have). You can then pop out for a little walk around Dinton Pastures and/or have lunch out at our fantastic local dog-friendly pub Wheelwrights Arms for example. When you are done, you are invited back 1-2 hours later for your cinematic viewing – this usually takes another hour or so. If you would like more information about anything at all, please feel free to get in touch.
WOULD YOU LIKE ME TO COME TO YOU?
I offer on-location photo sessions as well of course, for more info please visit this web page